discover
true refuge
locally sourced + crafted with love
Hello! My name is Trinity Treat. I am a Licensed Professional Counselor (LPC) and Registered Art Therapist (ATR.) I offer trauma-informed, mindfulness-based art therapy and sandplay for children, adolescents, and adults. I earned my Master's Degree in Art Therapy/Counseling from Southwestern College in New Mexico. Professional Memberships include the Sandplay Therapists of America, the American Art Therapy Association, and the Oregon Counseling Association. LGBTQI+ affirming.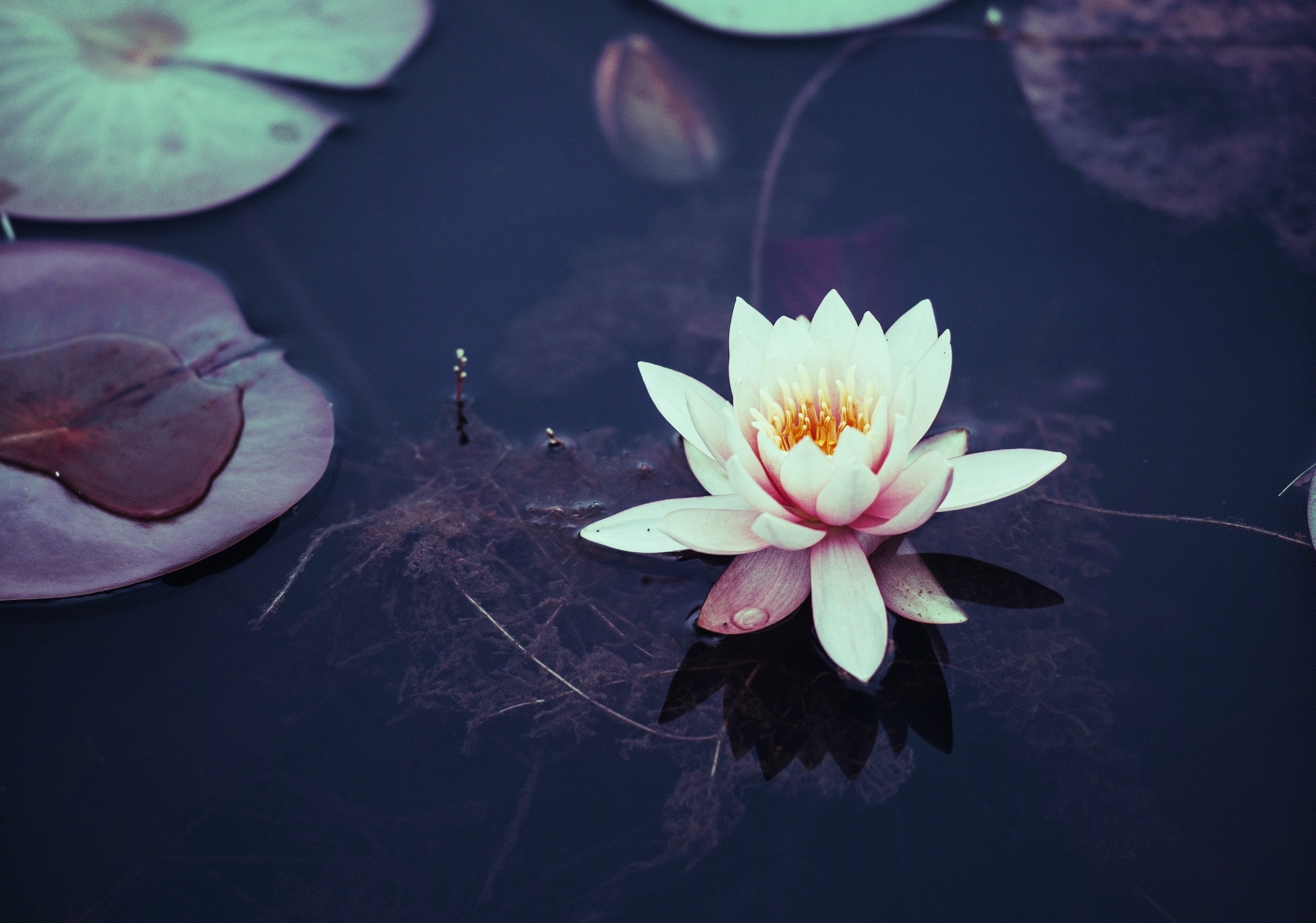 Mindfulness practices cultivate a focus on an awareness of thoughts, sensations, and feelings as they occur, without interpretation or judgment. Mindfulness practices may include breathing methods; meditative postures; and other practices to bring body and mind into a non-dual state of rest and balance characterized by stillness and all-acceptance. A mindfulness practice such as regular meditation may help individuals better understand and manage their thoughts and emotions in order to achieve relief from feelings of distress. All human beings share a deep desire to feel connected with others and at home within themselves. Meditation practice teaches individuals how to learn to see themselves as independent from conditioned thoughts and moods while interconnected with all things. People in treatment who engage with a mindfulness practice may find that, while difficult emotions continue to surface, they do not persist with the same intensity and solidity as before. This insight can contribute to lasting healing as individuals begin to watch, accept, and disarm unhelpful patterns of thinking and behaviors which arise, abide, and eventually pass away.
"The manifestation of the Self, this inner order, this pattern for wholeness, is the most important moment in the development of the personality."
Dora Kalff, Sandplay (1980)
Developed by Swiss Jungian Analyst Dora Kalff, Sandplay is a form of therapy that gives both child and adult clients the opportunity to portray, rather than verbalize, feelings and experiences often inaccessible and/or difficult to express in words. Sandplay also provides a balance and can lead to a more open and integrated way of life. In the midst of an age and time that rushes toward the future, the simplicity and depth of Sandplay helps maintain a place of internal integrity as well as a sanctuary for contact with the symbolic world out of which can emerge a healing experience.
With the use of images (i.e., the miniatures on the nearby shelves) in the safe space provided by the analyst, the making of the sand creation begins to unfold. It is in this creative play in the sand where the ancient archetypal patters that live within us are explored. And it is the very action of Sandplay - that is, the viewing, personal choosing, and the placing of the miniatures in the sand - that activates this powerful internal archetypal dimension. The analyst remains close by, a silent witness, who primarily reverberates empathically to the client creating the tray. The silence helps to contain and honor the experience so that what has been expressed can continue reverberating within the client.
Upon completion of a Sandplay picture during a therapy session, the client may make comments about the scene. However, interpretations and discussions about the trays by the therapist are not initiated until after a series of trays (called a Sandplay process) have been created over time. It is important that the unconscious can continue to be accessed without the client being concerned about what the therapist has said or will say about the sand picture.
Harriet S. Friedman, M.A., M.F.T., J.A.
Art Therapy is an integrative mental health and human services profession that enriches the lives of individuals, families, and communities through active art-making. Art therapy is based on the belief that the creative process involved in the making of art is healing and life-enhancing. Through creating art and talking about the process of art making with an Art Therapist, one can increase awareness; cope with symptoms, stress, and traumatic experiences; improve cognitive abilities; develop insight into personal strengths and challenges; and enjoy the life-affirming pleasure of artistic expression. No previous experience with art is necessary. In working with the image-making ability and impulse that is innate to all human beings, Art Therapy enlivens the process of self-discovery, allowing solutions for problems to emerge from a place of deep inner wisdom and creative capacity.
The standard fee for individual counseling and art therapy services for children and adults is $125 per session of therapy. For family art therapy, I charge $145 per session. For those paying out-of-pocket, a sliding-scale fee option is available; please inquire. For those paying with insurance, I accept PacificSource, Providence, Blue Cross, and United.
Phone
(541) 292-6076
EMAIL
trinity@truerefugetherapy.net
Location
1033 SW Yamhill Street
Suite 405
Portland OR 97205
*location not wheelchair accessible.